2 of 3
students graduate with zero debt
100%
of students have an opportunity to participate in research
3,500+
students participating in service-learning programs 
Become a Tiger today.
Join the ranks of a vibrant community of students and scholars collectively dedicated to help you explore your ambitions, pursue your dreams, or advance your career. LSU's academic enterprise provides access to higher education for learners at every stage of life.
It's More Than Research
At LSU, Louisiana's flagship institution, the research we perform is not only our duty, it's what drives us. From cancer and diabetes to coastal sustainability, energy, and agriculture, we improve the lives of our neighbors and loved ones every day. In the past year alone, LSU garnered $160 million in research funds, which returned $490 million in economic impact to the state.
The Future of AI Starts Here
Artificial intelligence technology enables us to compute large amounts of data and find answers to a myriad of questions faster than ever before. Our faculty and students are leveraging AI and machine learning, in their research and education in nearly every field.
Featured News
New research reveals more information about the LSU Campus Mounds, including the discovery of thousands of years old charred mammal bone fragments and a coordinated alignment of both mounds toward one of the brightest stars in the night sky. This new information offers more insight into the oldest known man-made structures in North America.
LSU awarded 919 degrees during the university's summer commencement exercise on Friday, Aug. 12, and set new records for the most degrees awarded to African American and Hispanic students.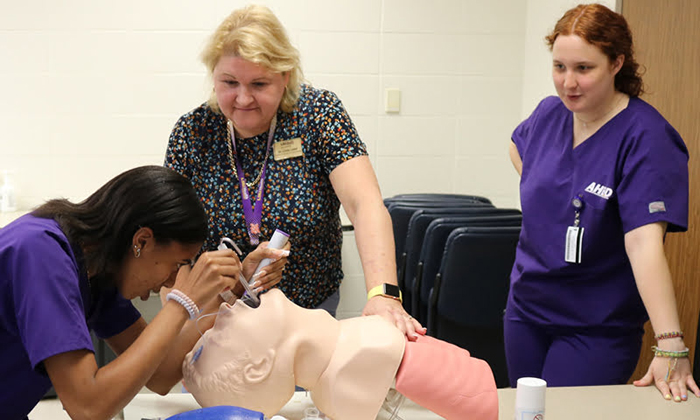 Starting in January 2023, LSU Health New Orleans' School of Nursing will educate students in three accelerated nursing programs in North Louisiana at its newly approved Off-Campus Instructional Site located on the LSU Health Shreveport campus.
Get Involved
Your time at LSU will go by fast. Whether it's exploring your interests, helping out in the community, or getting a head start on your career, there are plenty of ways you can get involved.